Automation Speeds Order Fulfillment for Pharmacy Retailer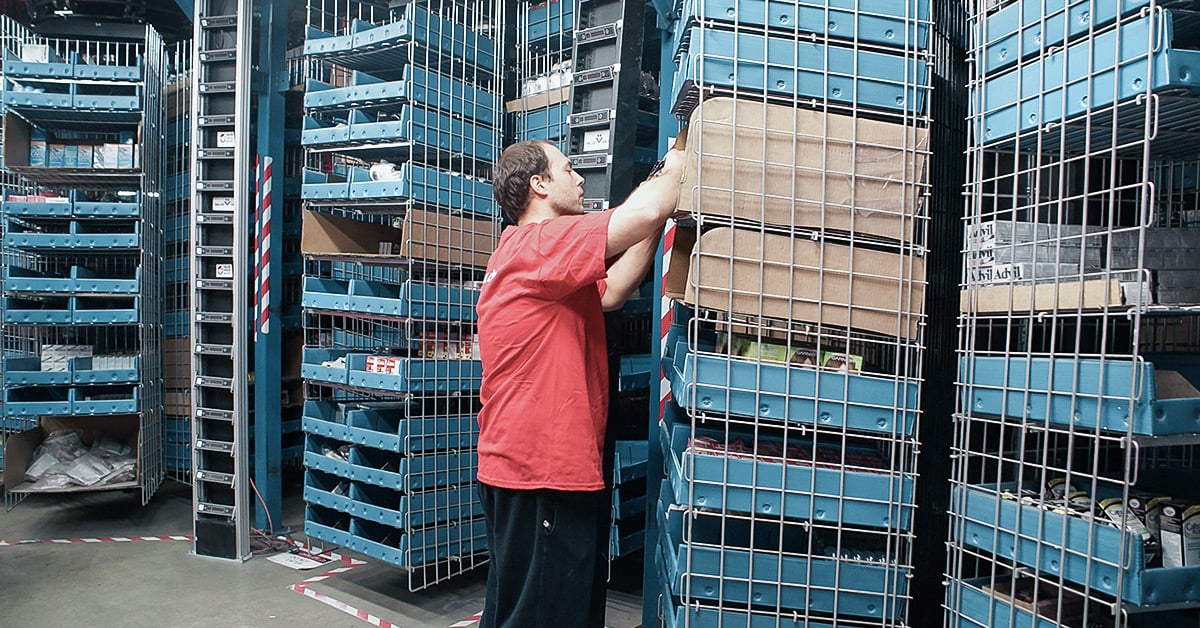 In 1978, thirteen pharmacy owners centralized their purchasing and distribution power. Today, there are 32-member shareholder stores under the Value Drug Mart banner, as well as 11 Apple Drugs stores, Eight Rxellence Professional Dispensaries, and approximately 300 affiliated stores—all served by a central distribution center in Edmonton, Alberta.

The Value Drug Mart distribution center inventories over 18,000 pharmacy and front store items using a 28-zone picking strategy, with two zones using six Horizontal Carousel Module Kardex Horizontal Carousels with Kardex Power Pick System inventory management software.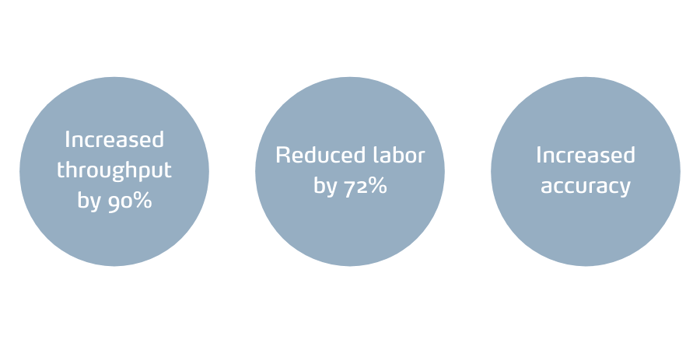 Orders for front store items were increasing rapidly and the manual picking zones were not keeping up with demand. Previously, front store items were stored on the top-level mezzanine while pharmacy items were stored on the bottom. Using remote scanners workers traveled through shelving as directed by pick routing software to fulfill orders.
"We were picking as fast as staff, shelving and technology would permit, but it wasn't fast enough," said Dwayne Bilawchuk, Operations Manager. Value Drug Mart turned to automation to gain efficiencies in these critical work zones.
The Solution
Value Drug Mart replaced two zones of static shelving with six Kardex Horizontal Carousels and Kardex Power Pick System. The Kardex Horizontal Carousels were stacked and arranged in two zones of three carousels, each zone with a ten-position batch station.
All 10,000 SKUs were moved from the two shelving zones into the two Kardex Horizontal Carousel zones. The lower Kardex Horizontal Carousel zone manages 3,100 front store SKUs with an average pick rate of 350 lines per hour. The upper Kardex Horizontal Carousel zone manages 7,100 pharmacy SKUs and boasts a pick rate of 575 lines per hour. With a previous pick rate of 50 lines per hour from shelving, these two zones are averaging a 90% faster pick rate.
Scanning for accuracy
A scanner, similar to a retail check out scanner, is mounted at each end of the batch station. Before each item is placed in the order tote it is scanned for accuracy verification. The consolidation area spot checks orders for accuracy. "Our order accuracy has always been high, these measures help us maintain near perfect pick accuracy," says Bilawchuk.
6 Kardex Horizontal Carousel
arranged in 2 zones of 3 carousels each
Kardex Power Pick System
Two 10-position batch stations