Fast Order Fulfillment For Parts Distribution Using Automated Batch Picking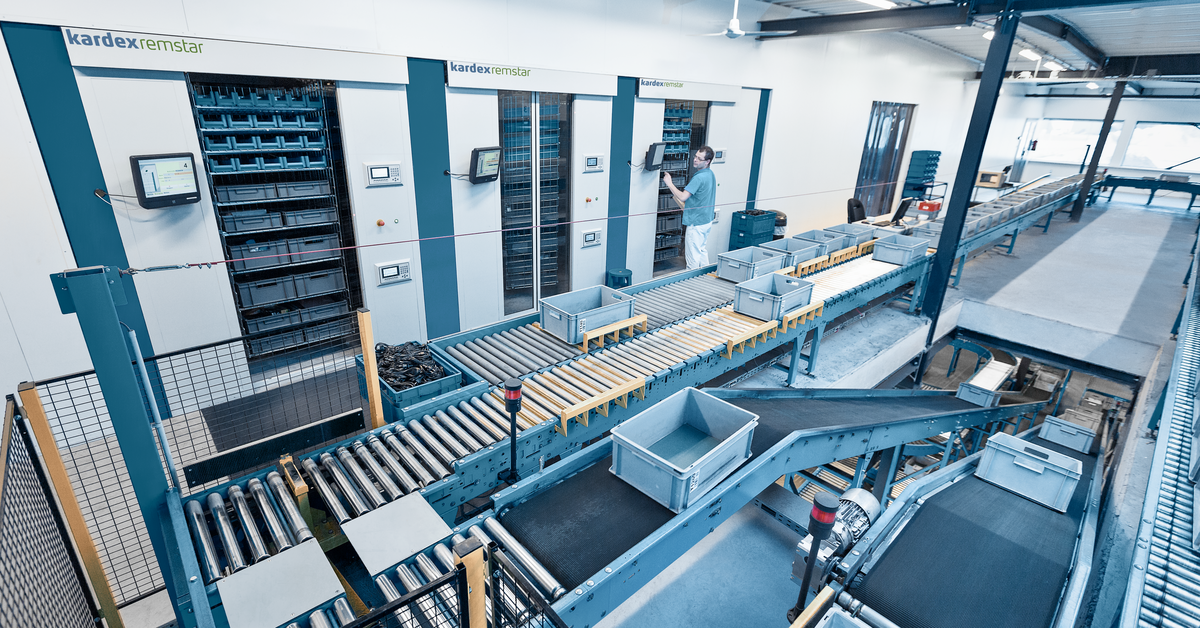 The Dutch company, Replacedirect, is a major player in the after-sales market for electronic equipment. Their mission is to prolong the life of electronic devices by6 offering a wide range of spare parts. Online sales account for 98% of their business with approximately 100 employees serving 23 countries.
As business grew, demand on order fulfillment increased, requiring higher performance and better accuracy in a smaller footprint. Replacedirect installed four Vertical Lift Module Kardex Shuttles and three Kardex Horizontal Carousels with pick-to-light technology, Kardex Power Pick System inventory management software and conveyor systems in their existing facility.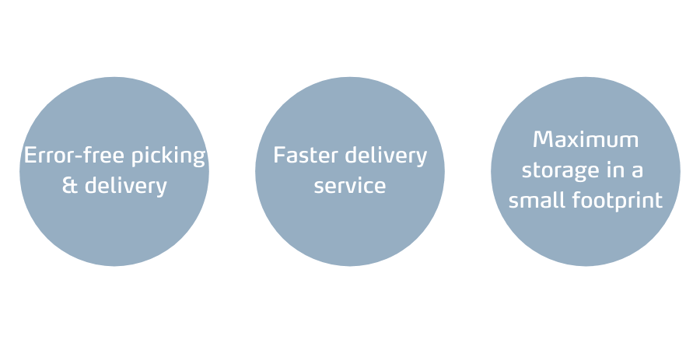 The Solution
The total automated solution integrates the handling of incoming goods, outgoing goods, and repairs all in one process. Together the machines manage over 100,000 various SKUs - the Kardex Horizontal Carousels provide 950 m2 of storage capacity in only 170 m2 of floor space, while the Kardex Shuttles provide 530 m2 storage capacity in only 40 m2 of floor space.
Screens indicate incoming and outgoing operations in different colors. Supplies ready for storage are electronically received and automatically directed to the storage device via conveyor.
Once picked, outgoing orders or repairs travel automatically via conveyor to either dispatch or repair.
The pick-to-light and put-to-light systems combined with batch picking make it possible to accurately pick and replenish for retail, wholesale and repairs simultaneously. Replacedirect now processes just over 2,000 orders per day.
4 Kardex Shuttles: W: 3,380 | D: 3,074 | H: 8,1500 mm

3 Kardex Horizontal Carousels: W: 6,750| D: 28,665 | H: 2,597 mm

Pick-to-light/put-to-light systems
Picking information displayed on separate monitor
Dynamic batching and Kardex Power Pick System ERP interface
Full conveyor system between ground floor and first floor, including sorting