Storage & Management of Toolsets on Pallets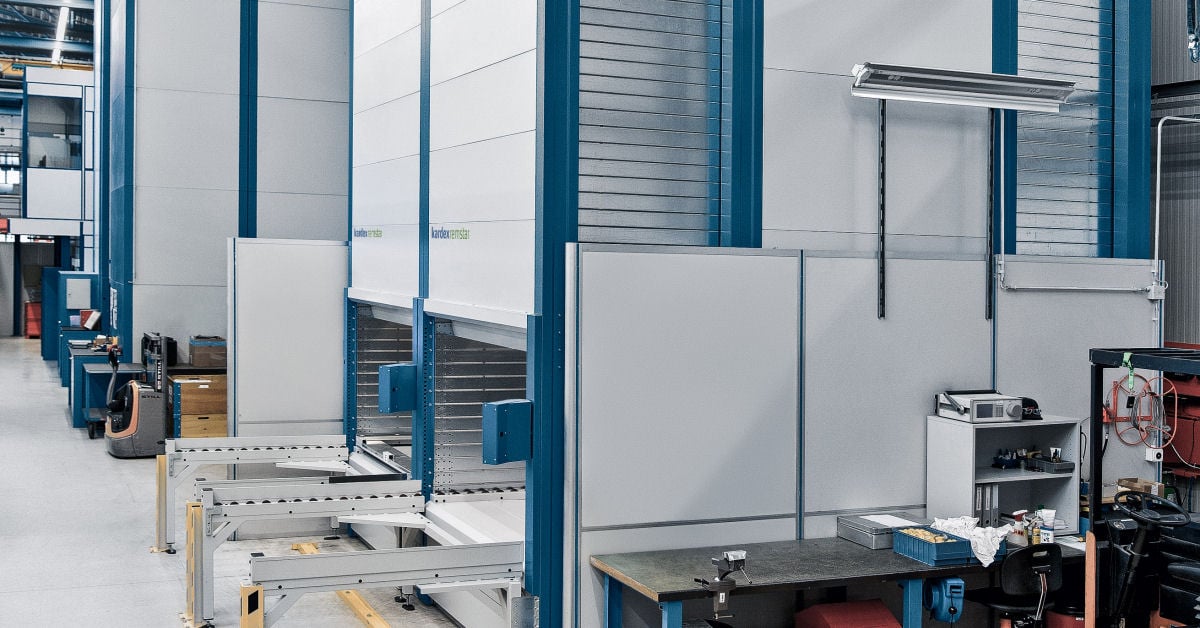 ABB Switzerland has 6,500 employees and manufacturers gas-insulated switchgear for power distribution in grids at their Zurich/Oerlikon location. There, the assembly tool pool's task is to retrieve toolsets used to build systems worldwide. To accomplish this they use 2 Vertical Lift Module Kardex Shuttle 1000s with a total of 29 trays storing pallets with double frames.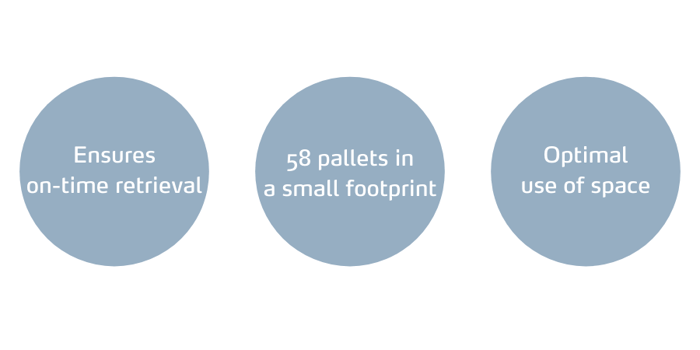 The Solution
At 9-meters high, the Kardex Shuttle 1000s provide storage for pallets with double frames - making optimal use of the existing space.
Until all items to complete a toolset are available, pallets with semi-picked toolsets wait in one unit. This includes parts primarily on a load basis like diamond drill sets, equipment for dealing with faults, repair sets, and high-quality measuring devices.
After use, the items get returned and temporarily stored in the second Kardex Shuttle 1000. Once checked, the returned items are placed back into inventory.
A tray extraction device ergonomically moves the pallets into position so a forklift truck or electric pallet truck may access them for movement.
2 Kardex Shuttle 1000
W: 1,850 mm I D: 1,270 mm | H: 8,850 mm
29 trays storing pallets with double frames
(height of stored goods is 950 mm)
Logicontrol unit