Batch Picking Strategy Increases Throughput for Equipment Manufacturer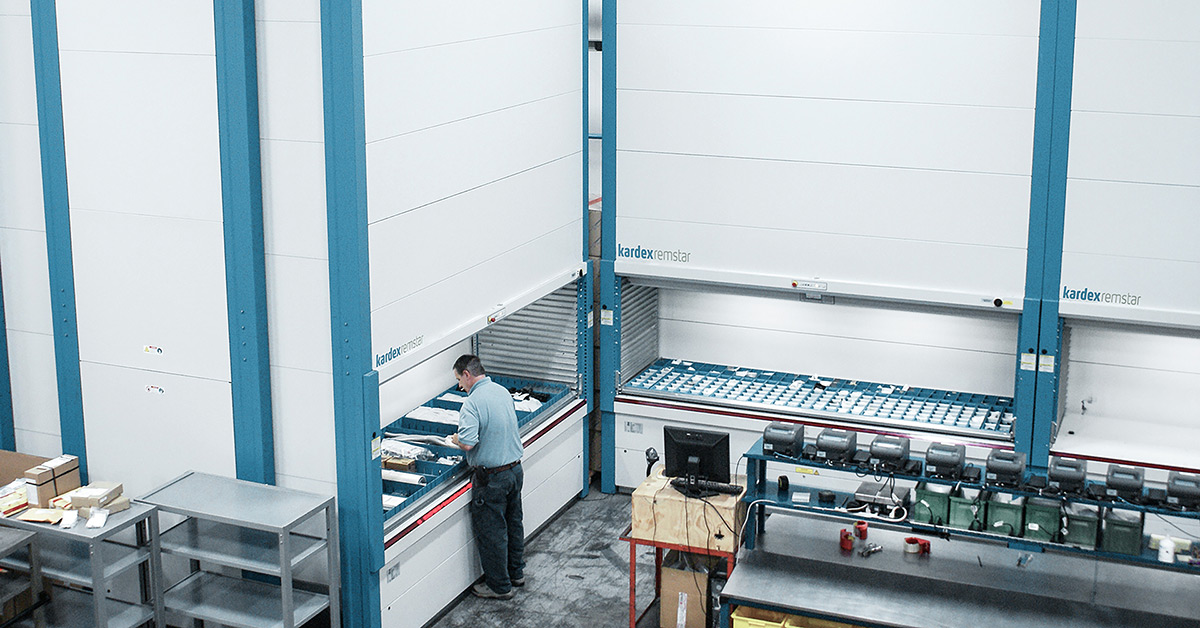 Hauni is the world's leading supplier of manufacturing technology for the tobacco industry. In Richmond, VA Hauni specialists remanufacture tobacco production machines using verified, overhauled and new OEM components, providing customers machines that are once again as good as new. The stockroom uses 5 Vertical Lift Module (VLM) Kardex Shuttles with Kardex Power Pick System inventory management software to manage parts inventory.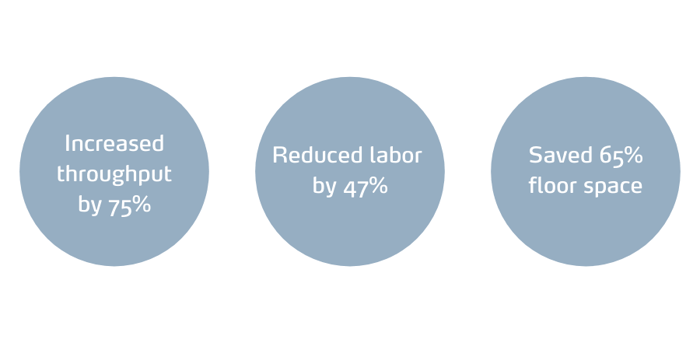 When management needed to reduce the footprint of Richmond's remanufacturing operations to make room for other revenue generating actives, the stockroom was faced with a 60% reduction in floor space. "We couldn't reduce our quantity of parts on hand without slowing down manufacturing, we had to find more space" said Clarence Cox, Divisional Manager at Hauni.
The Solution
Hauni installed a complete order fulfillment solution including 5 Kardex Shuttles with Kardex Power Pick System integrated with SAP, an 18-position batch station, light directed pick/put technology and label printers. While order volume and SKU count has remained the same, Hauni is picking 75% faster with 47% less labor.
With an average of 628 picks and 278 puts a day, Hauni performs over 223,000 transactions per year. "We are absolutely picking orders faster with the Kardex Shuttle technology- we're easily picking the same number of orders in a quarter of the time," said Cox.
The previous manual system required 17 workers and overtime was common. "Previously we were averaging 3,200 overtime hours a year," said Cox. The new automated system that requires 9 workers and virtually no overtime, providing a 47% reduction in labor.
| | |
| --- | --- |
| | 5 Kardex Shuttles |
| | Kardex Power Pick System |
| | 18 position batch station |