Fast, Simple, Error Free Storage & Retrieval of SMD Reels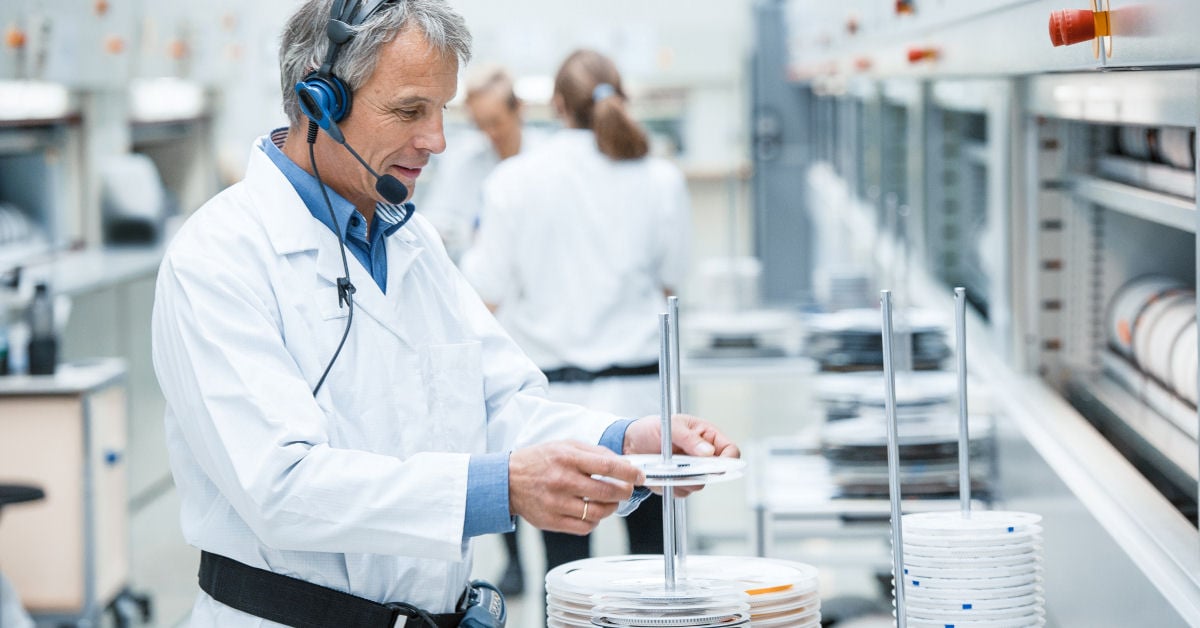 Based in Munich, Germany, Rohde & Schwarz, is a leading supplier of solutions for test and measurement technology, radio, radio monitoring and location technology and secure communication. To support rapid production, SMD reels are inventoried in twelve Vertical Carousel Module Kardex Megamats - making them easy to find and in good condition for fast production changeovers.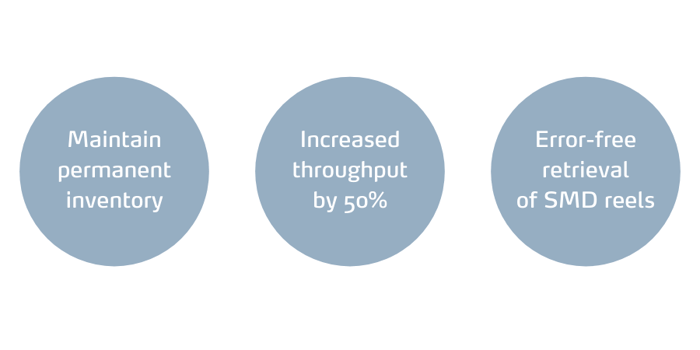 The Solution
The automated storage supports an average of 200 setup processes/hour. The availability of the SMD reels ensures the changeover goes smoothly on the production lines and wait times are limited. Three employees on average work on the units at the same time and put the SMD reels into storage, retrieve them, and return them after use. The whole process is paperless thanks to the use of a pick-by-voice system. Each operator can work at their own pace through the individual items of an order, step by step.
The Kardex Megamat units are at 90-95% capacity. This is achieved due to the flexible way in which storage space is allocated depending on storage space availability. This high density storage system makes it possible to supply four production lines with 10,000 reels per day and populate around 441 million components every year.
12 Kardex Megamat

s

W: 3,501 I D: 1,774 I H: 4,900 mm
JMIF (linked to pick-by-voice from Vocollect)
Kardex Power Pick System with SAP interface
ESD Protection